06 Apr

Home Builders Federation: Benefits of buying new
Last week, the Home Builders Federation (HBF) published their annual national new homes customer satisfaction survey report. Detailed within the report, HBF outlined some key benefits of new homes which our home owners agree with!
So, why buy new?
A new home is fresh, bright and clean, a blank canvas on which the homeowner and their family can stamp their own style and personality. New homes are also much more energy efficient than older homes. This means they are better for the environment but can also save their owners hundreds of pounds a year in energy bills. And with a new home there is no need to factor in the costs of restoration or DIY. Research shows that the average spend on home improvements in a second hand property is almost £13,500!
"I'd probably be spending a lot of my time doing DIY as we would have bought a project to gradually do up ourselves. Now, we can enjoy building memories together rather than worrying about maintenance around the house."
Mr & Mrs Ireland, Pennyfarthing homeowners at Augustus Park, Fordingbridge.
---
There are lots of ways to buy!
Sometimes, buying a house can seem like an impossible dream, but with new build there are different options. The Government's Help to Buy scheme has enabled over 250,000 people to buy a new build home with a 5% deposit, over 80% of whom have been first time buyers. Options like this help make homeownership more affordable and achievable. Pennyfarthing Homes are also proud to offer Starter Homes across the New Forest exclusively to first time buyers and benefit from a 20% discount! Plus, new build first time buyers aren't at the mercy of a long chain and the threat of it collapsing.
"We also weren't part of a vulnerable chain or at risk of other pulling out which made what is renowned as a stressful process that bit easier, it was an added peace of mind for us."
Charlotte & Sam, Pennyfarthing Starter Home owners at in New Milton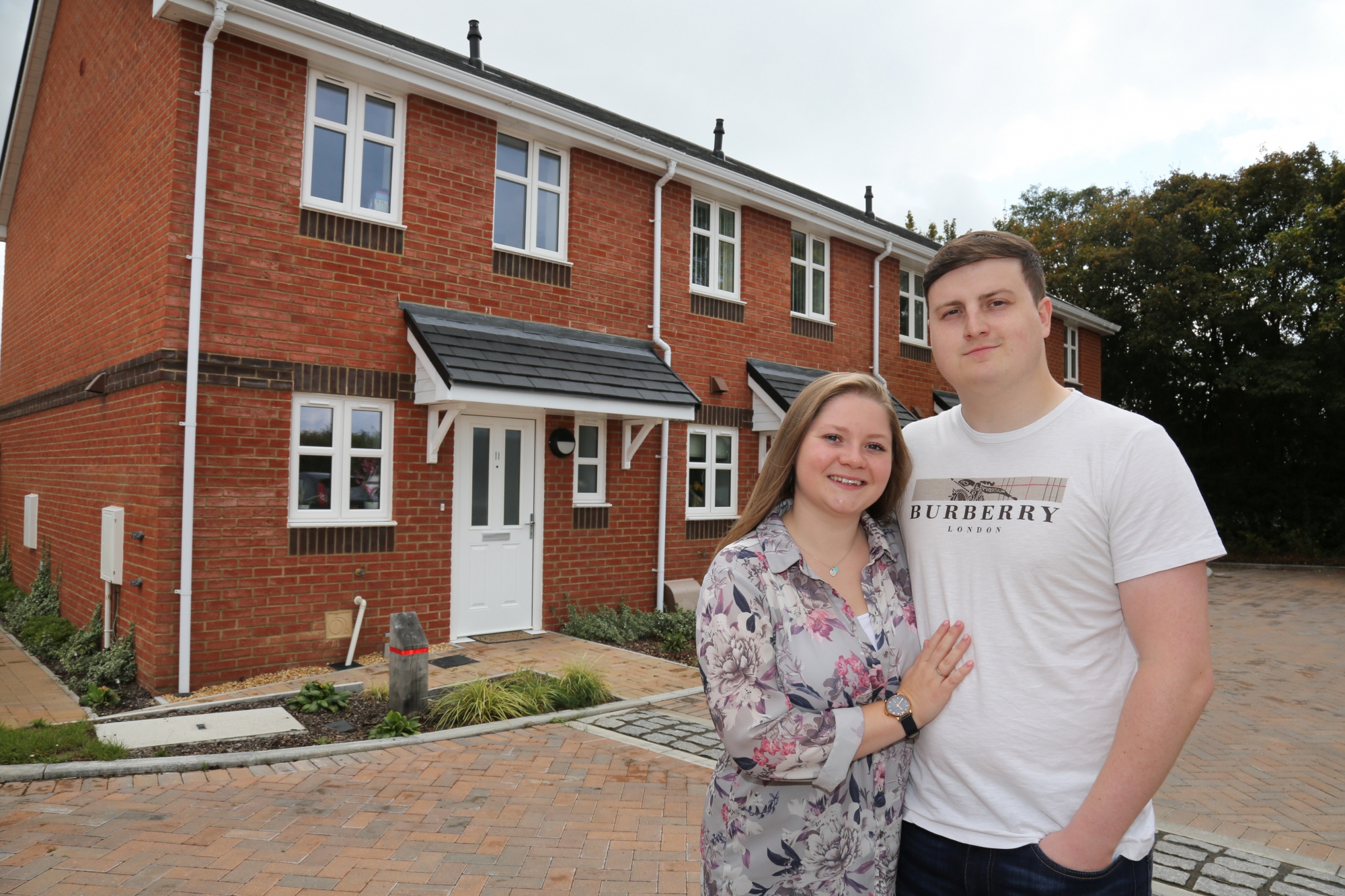 ---
High build quality
New homes are built to a higher standard than ever before. From modern kitchens with integrated appliances to modern double glazing, the quality of a new home compared to old is evident in many ways.
"The internal layout of the bungalow is very well thought out and the high-quality finish is superb."
Mr & Mrs Lillywhite, Pennyfarthing bungalow owners at Alexandra Meadows, Lymington
---
New homes are designed for modern living
New homes are designed for modern living and incorporate a range of modern designs and technologies to provide for the needs of today's home owner. To upgrade an older house to the standards of a new build home could cost up to £45,000.
"I love the layout of the development. The properties really feel as if they were built with people in mind. I looked around a few other properties but was so impressed with the look and feel of Augustus Park and I fell in love with how solid the houses felt. It didn't feel like a typical new build development, there was a real community feel."
Ellen Stokes, proud Pennyfarthing Starter Home owner at Augustus Park, Fordingbridge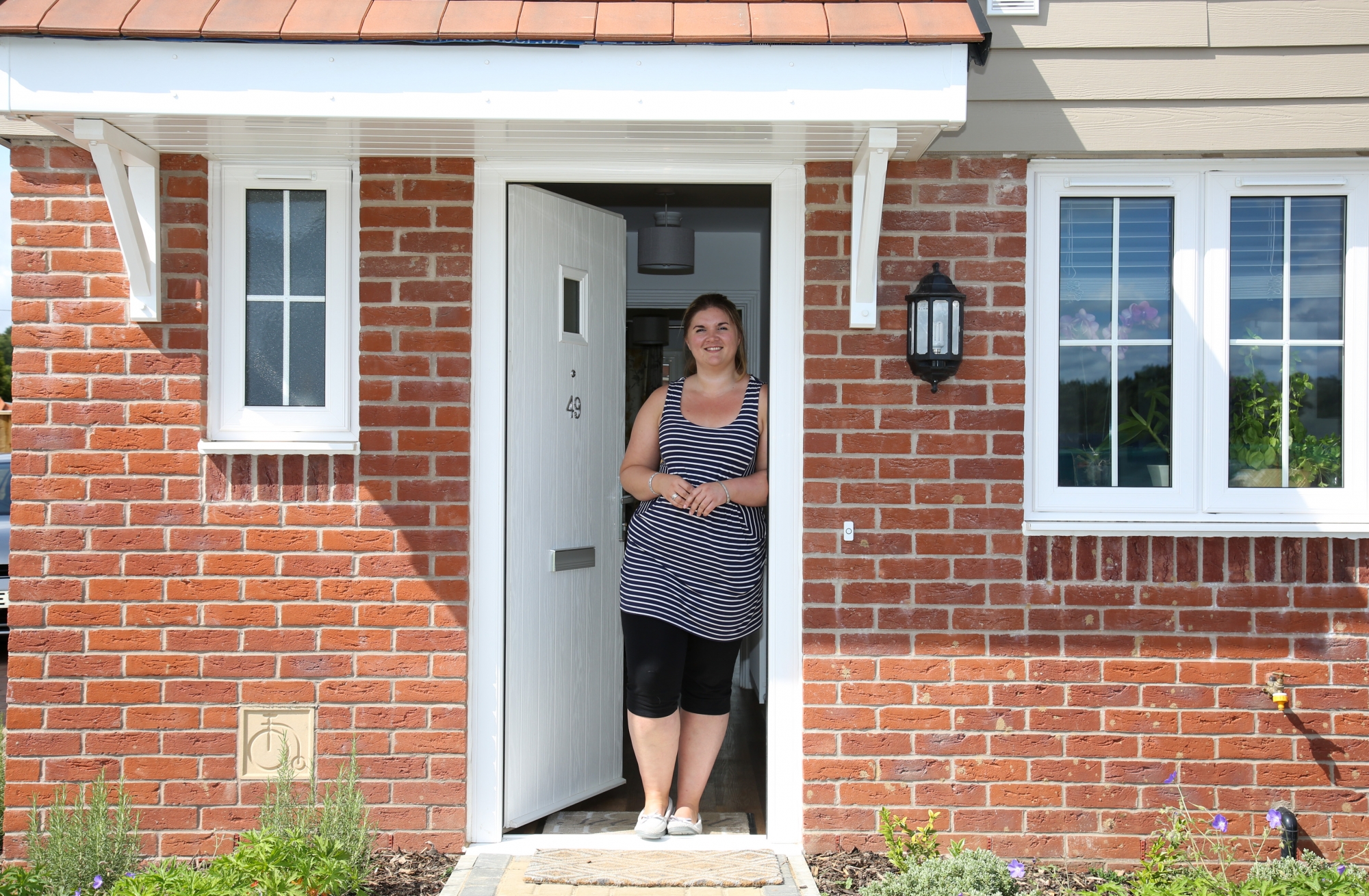 ---
Want a home that is environmentally friendly and cheaper to run?
Energy efficiency standards in new homes are some of the best in the world and are continuing to improve further with challenging Government targets in place for new homes moving forward. On average, new build homes are already roughly 65% more energy efficient than an equivalent Victorian house.
New homes built in the UK are roughly 50% cheaper to run per year than the equivalent Victorian house. That could mean an annual saving of £440 for a 1-bed ground floor flat, and £1,410 for a 4-bed detached house.
"We've been enjoying living here, not least as our utility bills have halved in cost"
Mr & Mrs Groombridge, proud owners of a Pennyfarthing apartment at Fernlea, Ferndown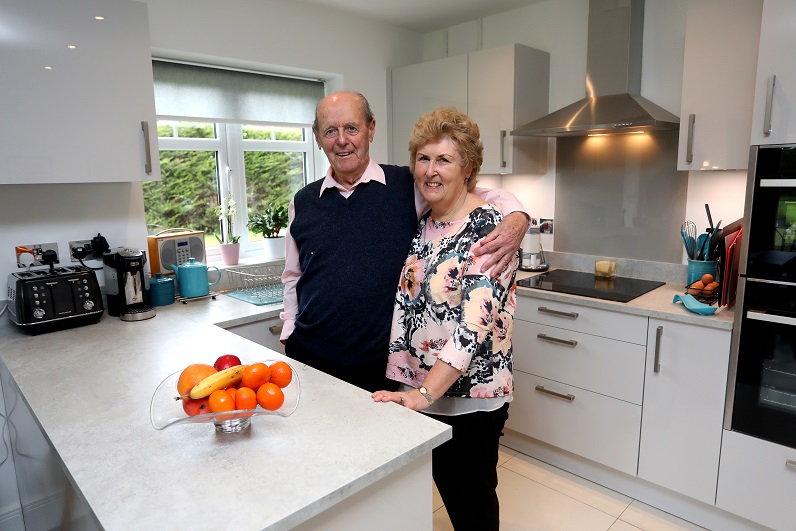 ---
Give yourself peace of mind with a new home
Peace of mind is more than just knowing you're buying quality and getting great value for money. It's also about being confident in the product you're buying and knowing that you're protected should anything happen. New home buyers are protected by a 2 year Pennyfarthing Homes Customer Care Warranty as well an independent 10-year structural warranty.
"We have the peace of mind that we're future proof and not just for us but for our family too."
Mr & Mrs Lillywhite, Pennyfarthing bungalow owners at Alexandra Meadows, Lymington