20 Dec

Help to Buy opened the door to Hampshire couple buying their next home at Augustus Park, Fordingbridge
---
"We looked at a few other new build developments, but Augustus Park stood out"
---
Did you know that the Government's Help to Buy scheme is available to current homeowners looking to move as well as first time buyers? When homeowners, Kelly and James Ireland, made the decision to move away from the Southampton suburb where they had lived for thirteen years, they knew they wanted to move to a new build home but had no idea they could use Help to Buy to make it possible. Discovering they could, made all the difference.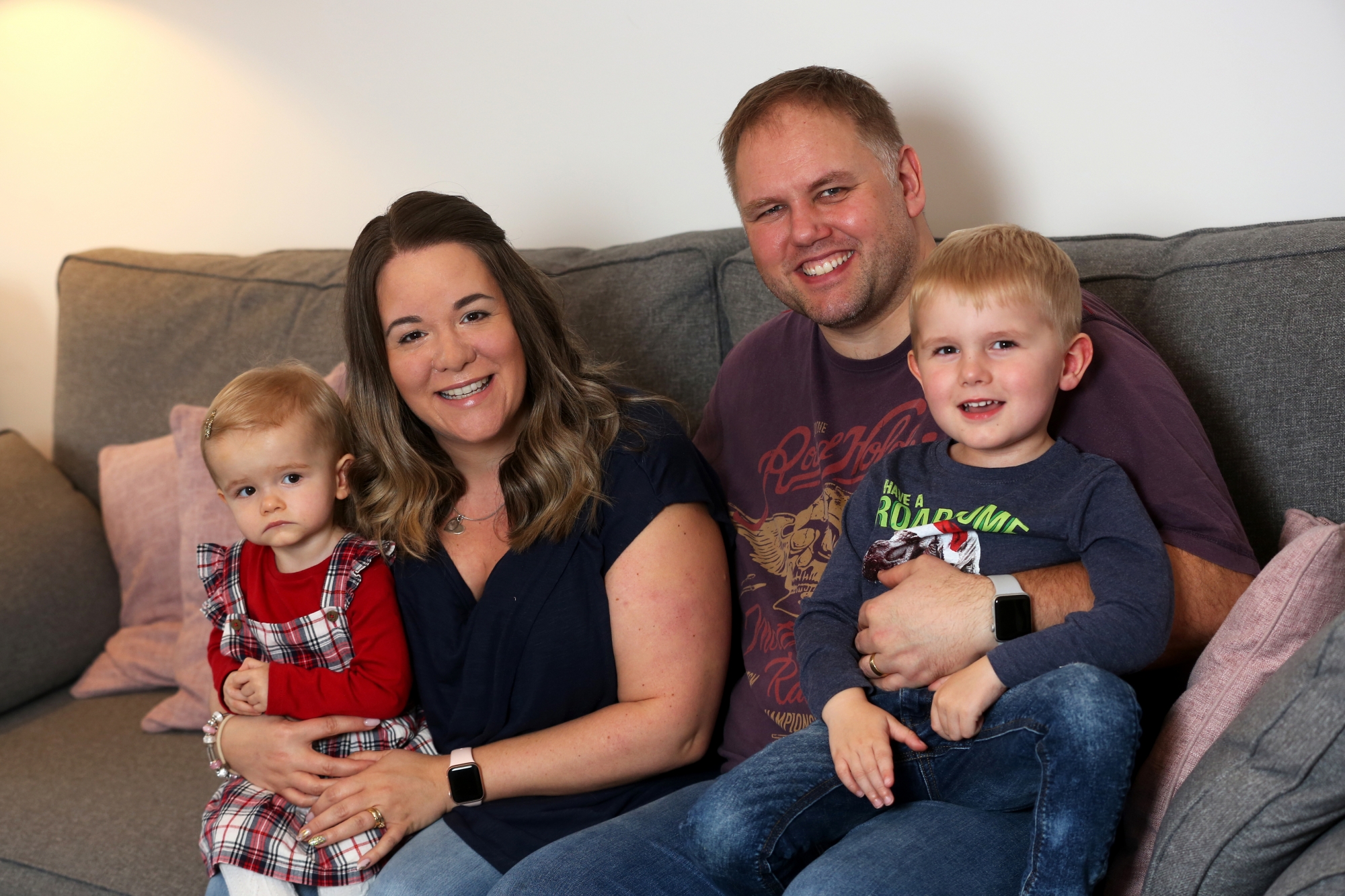 The couple's children were the biggest driver for deciding to move but being able to use Help to Buy was the deciding factor in being able to afford the bigger new build home they wanted and in their dream location. Kelly explains: "We knew we wanted to move for the local schools and we knew we wanted new build which we didn't think we would be able to afford. Neither of us knew Help to Buy was available to second time buyers and not just for first time buyers. It was thanks to my brother we found out as he'd discovered he could use Help to Buy when he bought a new build home himself. Once we knew, we were able to start looking and had probably only been looking for a couple of months when we decided on Pennyfarthing Homes' Augustus Park.
"We looked at a few other new build developments, but Augustus Park stood out due to the location and the fantastic local schools. We also wanted a more village feel and somewhere we could stroll to the local shops and walk the children to school. Luckily for us, Pennyfarthing Homes is putting in a gate from the development to the local infant school where my son Ronnie will be going soon which will make the route even better. Even now we can walk the 15 minutes to the nursery, and I can easily walk into Fordingbridge as it's only ten minutes or so. I hardly ever use the car these days."
James said: "I work at Fawley Refinery, so the move from Southampton to Fordingbridge has transformed my commute. There's no battling through the Southampton traffic now and instead I have a lovely drive through the New Forest.
---
"I love living here and our children will have a great environment to grow up in."
---
"The house itself is ideal and we love the room layout, the attention to detail of the finish and the fact that everything is brand new. Compared to the sort of prices we came across in other areas, we really feel we've got value for our money without sacrificing anything from our wish list. Being able to use Help to Buy meant we could afford the fourth bedroom and we could buy at the development where we'd set our hearts. This is going to be our home for the foreseeable future so it's a great feeling that we are now settling roots as a family."
The Ireland's were also really impressed with the support they received from the sales team at Augustus Park, particularly in guiding them through the Help to Buy process. Kelly continues: "Not knowing anything about how Help to Buy worked, our sales representative, was brilliant in guiding us through the whole process and making sure that it all went as smoothly as possible. I'd recommend buying from Pennyfarthing Homes, especially if like us you're not at all familiar with Help to Buy. I love living here and our children, three and a half and 18 months, will have a great environment to grow up in."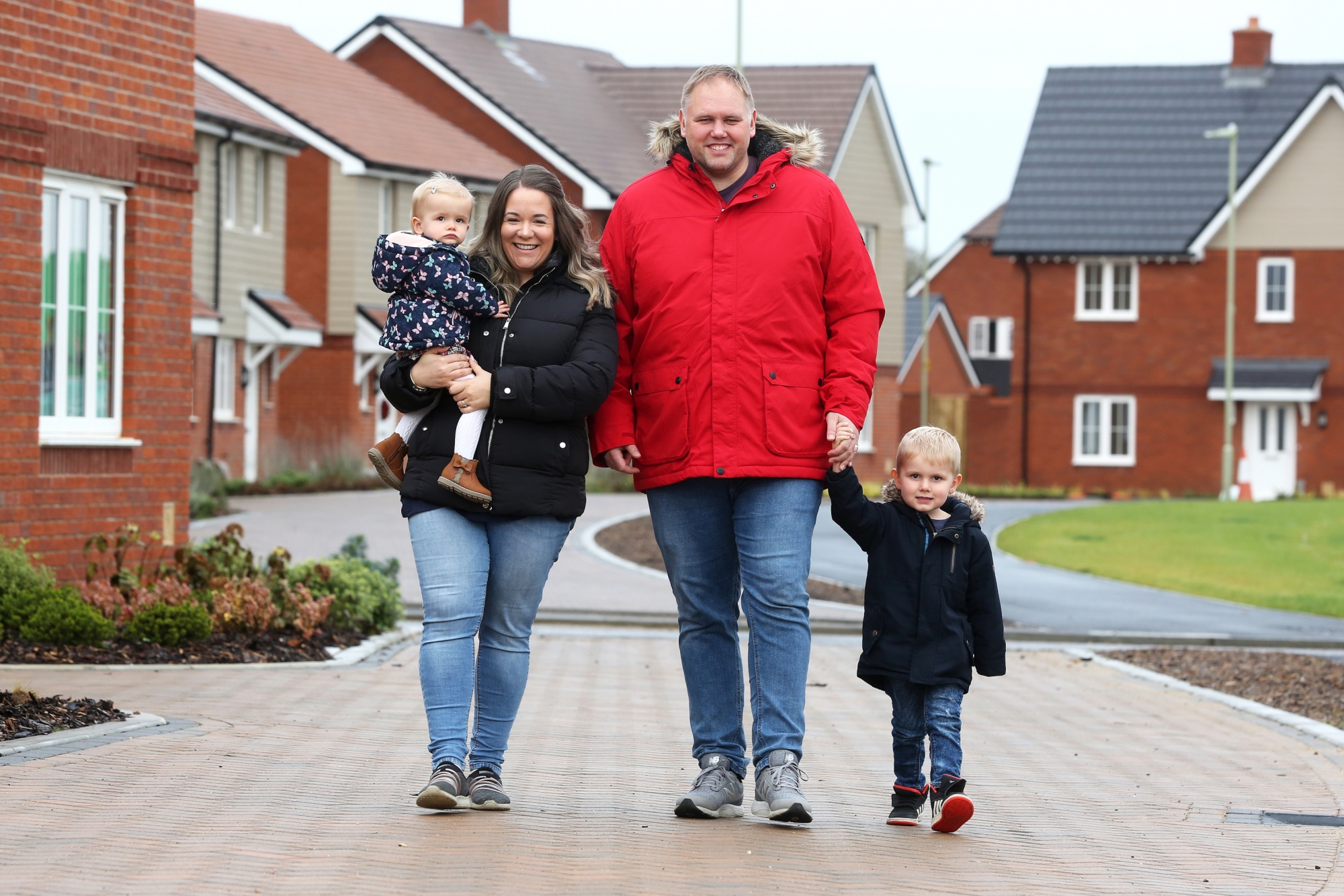 James concludes: "Without Help to Buy we wouldn't have been able to move here so we're so glad we found out it's also available to existing homeowners looking to take their next step on the property ladder. We would have struggled to afford a bigger house in such a great location and I'd probably be spending a lot of my time doing DIY as we'd most likely had to have bought a bit of a project to gradually do up ourselves. Now at Augustus Park we can enjoy building memories together rather than worrying about maintenance around the house."