15 Mar

From the Caribbean to Fordingbridge and a place to call home
After 20 years living in the Caribbean, Sherry and James Catterall made the decision to move back to the UK and following two years renting in Salisbury they found their perfect home at Pennyfarthing Homes' Augustus Park in Fordingbridge becoming the 100th homeowners at the award-winning development.
Sherry was born and raised in the Caribbean and met James from Preston twenty years ago when he moved there for work. Following career opportunities and their son opting to go to university in Europe, the couple decided to make their move to somewhere in the UK as Sherry continues: "Career opportunities, our son's university plans and James having family here and wanting to be closer to his growing nephews and his parents as they get older, meant we decided the time was right to relocate to the UK.  We chose to move to Salisbury as James works in the marine industry and the location was a good base for his work. Our main focus was to get our son sorted with his university plans and then the next step was to buy a house, having previously owned our own home and not forgetting all the money wasted in renting."
The couple enjoy the outdoors and settled into life in Salisbury spending their weekends exploring different areas across Southern England. Soon the couple fell in love with the New Forest as Sherry continues: "We're very outdoorsy people and loved exploring the New Forest. As we transitioned to life in the UK we just wanted to get into our own home and although purchasing a home was a big investment for us having moved countries twice within a three-year period, we knew the New Forest was a location we'd value in the long term.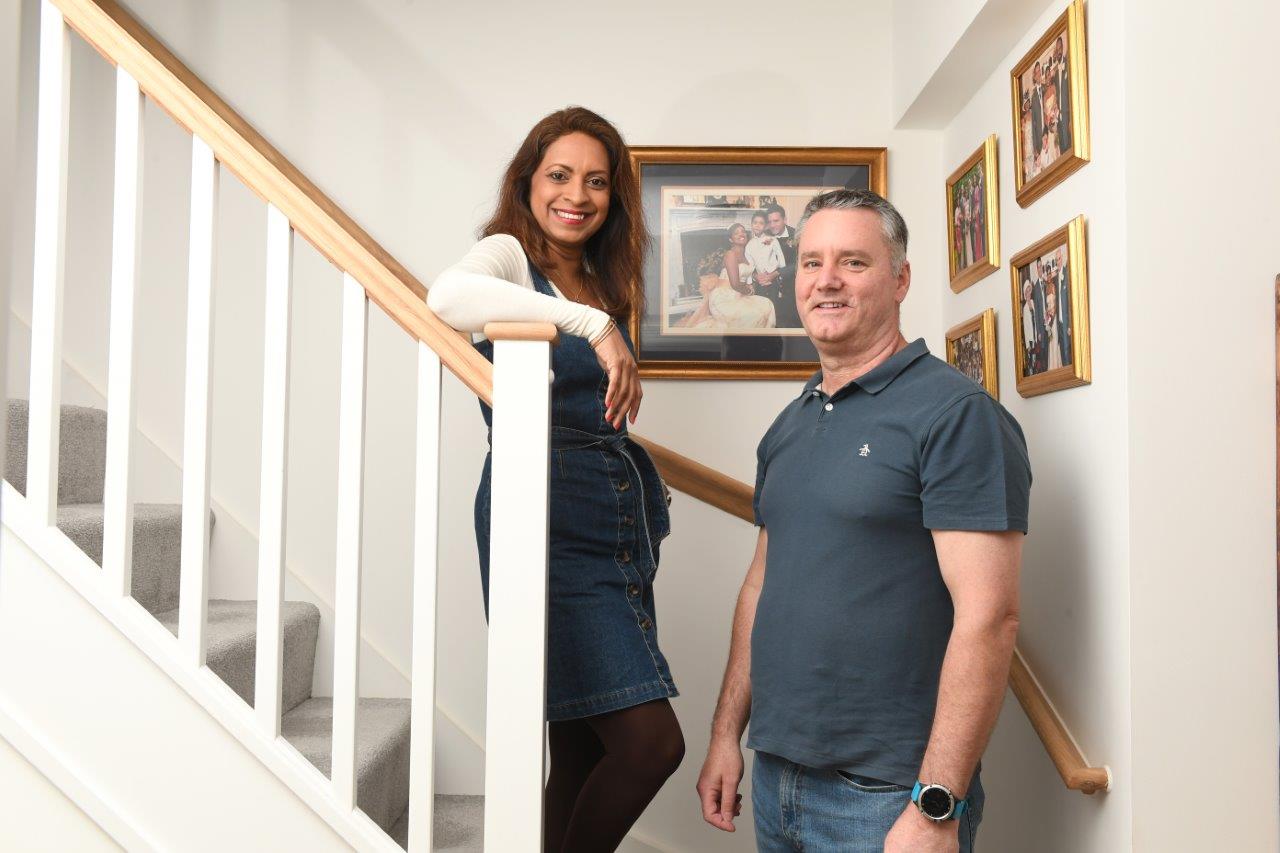 "As we explored, we started coming across properties for sale and new home developments. We actually first visited Pennyfarthing Homes' The Orchards development in Salisbury but unfortunately all the homes had been purchased so the team referred us to the other nearby homes they had available at Potters Wood in Verwood and Augustus Park in Fordingbridge. When visiting Fordingbridge, there was something about the place that we just fell in love with it. It is charming whilst being surrounded by nature's beauty. People in the town are pleasant and the community as a whole has a really nice feel."
When the couple visited Augustus Park there were still homes under construction, however they were able to view the already built homes to get a feel for the layouts and style. After viewing the plans for the homes under construction there was one that caught their eye as Sherry explains:
"There was one particular home, a lovely semi-detached three-bedroom house, that we were very interested in because of its location within the development, the size and layout suited us and it had quite a sizable garden. I love gardening, landscaping and we love entertaining outdoors so that sold it for us! Ellen from the sales team was an absolute star, she talked us through everything, we took a walk around the development and got a feel for how it would be when complete.
"After viewing Augustus Park, we went home and thought about it and viewed other developments again but everything we looked at didn't compare from the quality and the style to all the little details you notice."
Sherry and James were set on their plot at Augustus Park and confirmed their purchase before the lockdown restrictions came into effect in March 2020. Purchasing their plot before it was built meant they were able to choose the kitchen they wanted, the tiles in the bathroom and the hard floor through the downstairs entry and living space. They had to wait for their home to finish being built and had a move in date for September but because of lockdown restrictions this was pushed back. As Sherry adds:
"The pandemic did delay things for us, which is understandable, but the Pennyfarthing Homes team were fantastic at keeping us up to date on progress. We ended up moving in two days before Christmas, thanks to the hard work of the sales team and site manager who did everything they could to ensure we had our new home in time for Christmas Day."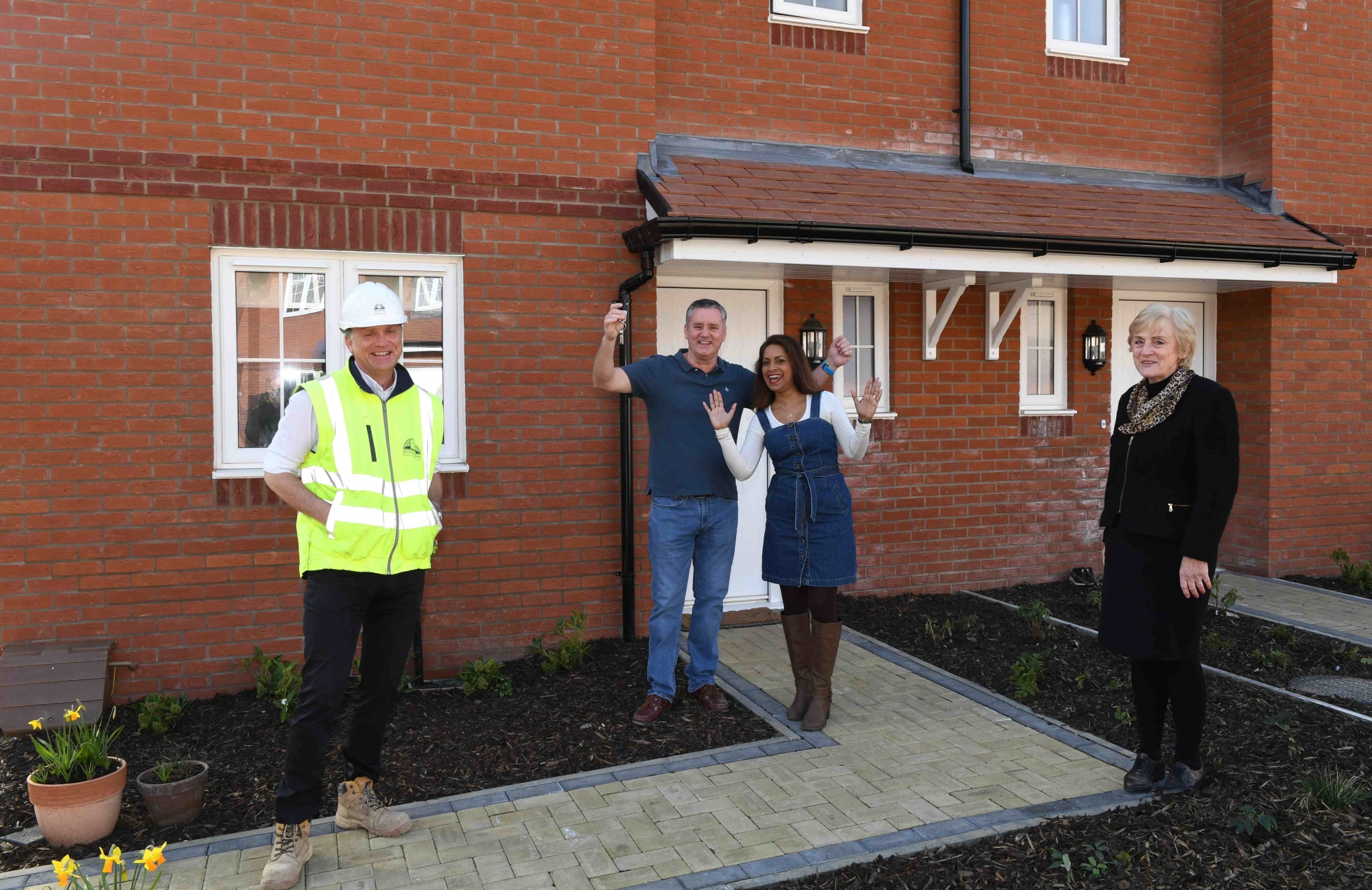 Even before the couple moved into their home they were welcomed by the growing community at the development as Sherry continues: "One of the homeowners at Augustus Park had developed a group chat and a few days before we moved in, we were invited to a zoom call with some of homeowners, so we were able to meet a diversified group of lovely people. It was really welcoming and great to know we were moving into a new home within a positive, forward-thinking community.
"Now we've been in our home for a couple of months we're really settled, it's fantastic to be part of a nice new community and the Pennyfarthing Homes team have been extremely helpful, we can't recommend them enough. The experience has been second to none!"
Augustus Park is an award-winning development in a picturesque location by the River Avon in close proximity to the New Forest. Over 85% of the homes are now sold with a selection of three and four bedroom homes still available from £320,000 plus a two-bedroom Starter Home starting from £234,000. To find out more or arrange a viewing please call 01425 541818 or e mail augustuspark@pennyfarthinghomes.co.uk.