21 Nov

Pennyfarthing Homes educates local Cub Group for their Personal Safety Badge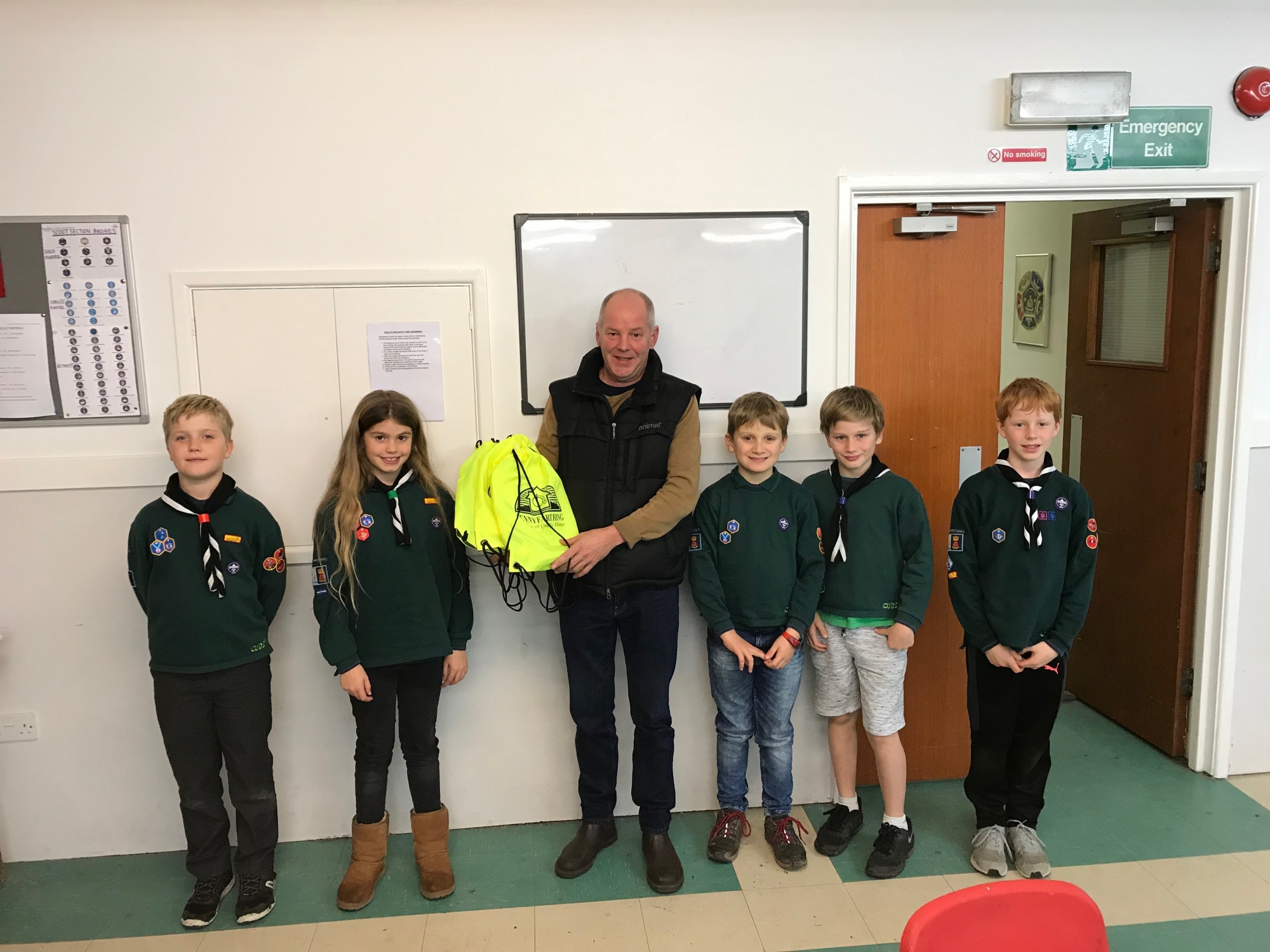 Cubs from the 15th New Forest South Milford & Keyhaven Cubs Group have received a construction site safety briefing from Pennyfarthing Homes which has assisted them in achieving their Personal Safety Badge.
The presentation was conducted to the children aged 8 – 10½ at the group's weekly meeting in Lymington, organised by new Cub Scout Leader, Sean Reeves.
Sean, Solicitor at Humphries Kirk in Bournemouth, said: "Among the fun and adventurous activities the group get to take part in, being part of the Scouts enables young people to improve and enhance key skills such as social skills, teamwork and confidence. Within the Cub Pack, we encourage participation and personal development and to aid in this, there are a range of badges that the Cubs can gain to recognise their achievements.
"The Personal Safety Activity badge is an important one as it encourages the children to understand and learn the dangers of playing on or near possibly dangerous areas, as well as understanding safety codes and staying safe when out and about, as well as online."
Andy Follett, Contracts Manager for Pennyfarthing Homes delivered the presentation and advised the Cubs on the dangers of playing on and near construction sites as well as the importance of Personal Protective Equipment, site hazards and accidents on site.
Andy said: "It was great to have the opportunity to talk to the Cubs about safety on construction sites and an absolute privilege to assist the Cubs in gaining their Personal Safety Activity Badge. The group were engaged and had a whole host of questions, it was wonderful to work with such an enthusiastic group of children."
Pennyfarthing Homes also gave the Cubs a hi-vis bag, a hi-vis waistcoat, an information pack on construction site safety to help keep them safe and a selection of Pennyfarthing goodies.
Sean added: "Thanks to Andy's brilliant insight the children have not only earned their Personal Safety Activity Badge, but they have also gained a wider understanding of health and safety in and around construction sites. We're looking forward to working with Pennyfarthing Homes again in the future to arrange a construction site visit for the Cubs to put their new found knowledge into practice!"