30 Jan

Pennyfarthing Homes contributes to new IT suite for Arnewood
A rejuvenated parent's fundraising group has already raised thousands for its children's school. In just six months, the newly formed Parent Staff Association (PSA) has raised £6,500 of its £10,000 target to refurbish and equip a new IT suite for The Arnewood School in New Milton.
The latest local company to support the parents' efforts is Pennyfarthing Homes, which has donated £500 to fund a new computer.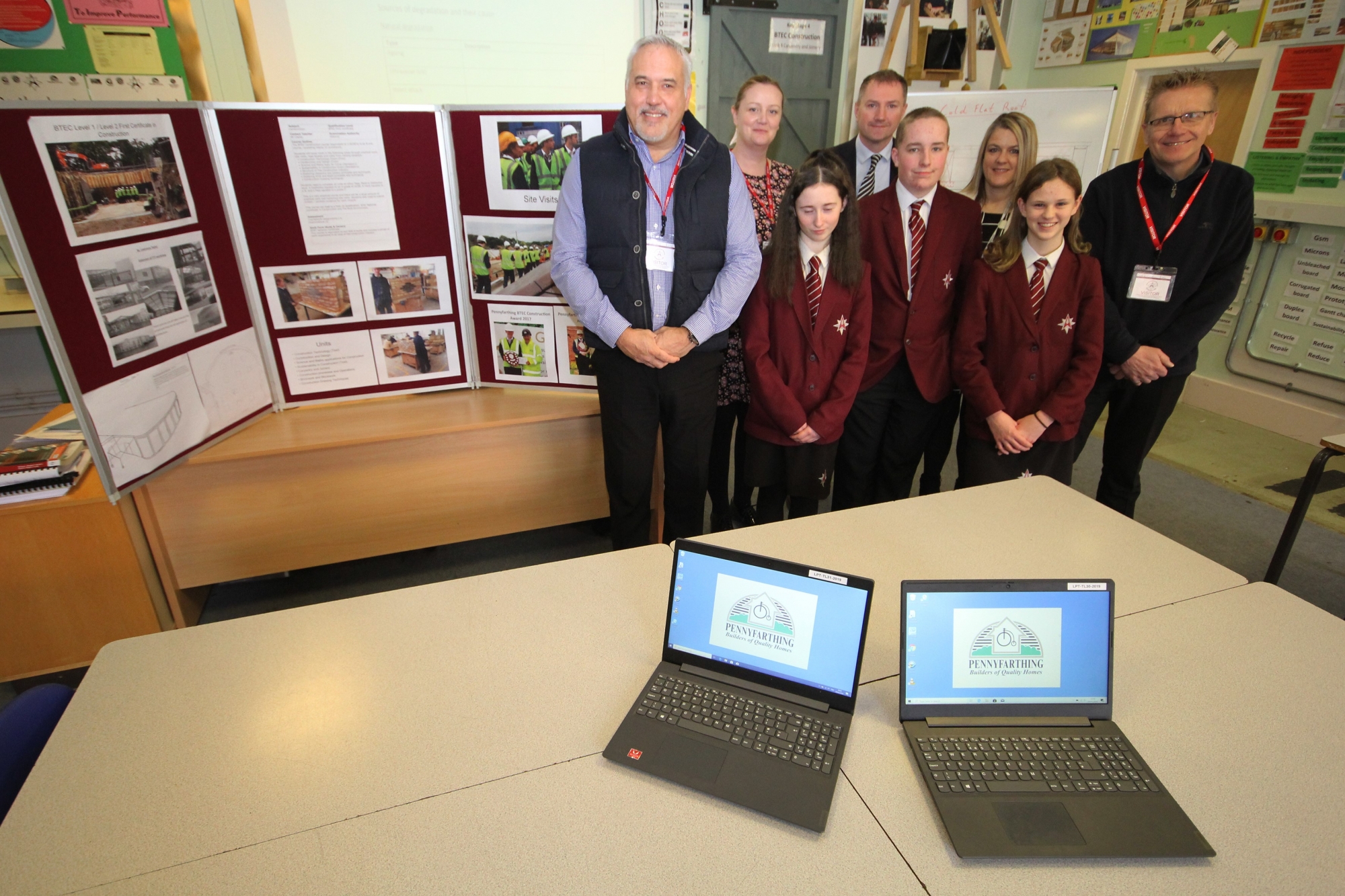 PSA Committee member, Jo Ankers, said: "We are incredibly grateful to Pennyfarthing for this incredibly generous donation.
"The generosity of the school and local community has been quite overwhelming since we decided to reform the association last summer. We set out to raise £10,000 and it's quite staggering to think we have raised more than half of that already.
"It's been well publicised that schools across the country are facing a funding crisis and as parents we wanted to do our bit to support the school.
"We are urging other businesses and organisations to make similar donations – effectively sponsoring a new computer for the school."
The main focus of the PSA's fundraising efforts is to continue raising enough funds so the school can buy some desperately needed new ICT equipment.
It has been estimated that £10,000 would fund the refurbishment and replacement of computers for one ICT room.
Construction Director of Pennyfarthing Homes, Steve Tyrell said "We were delighted to support the PSA's fundraising campaign and make a positive contribution to the school and its students.
"As there is an increasing shortage of new workers entering the construction industry, it is important that students are provided with the correct structure to support their training and development to encourage them to pursue a career in the industry.
"We hope our continued support helps break down these barriers and changes attitudes to careers in construction and improve the conversion rate from learning to employment. We already work with Arnewood School through our annual 'Pennyfarthing Construction Award', so this donation extends that support and we hope will further help to nurture and encourage the next generation entering construction."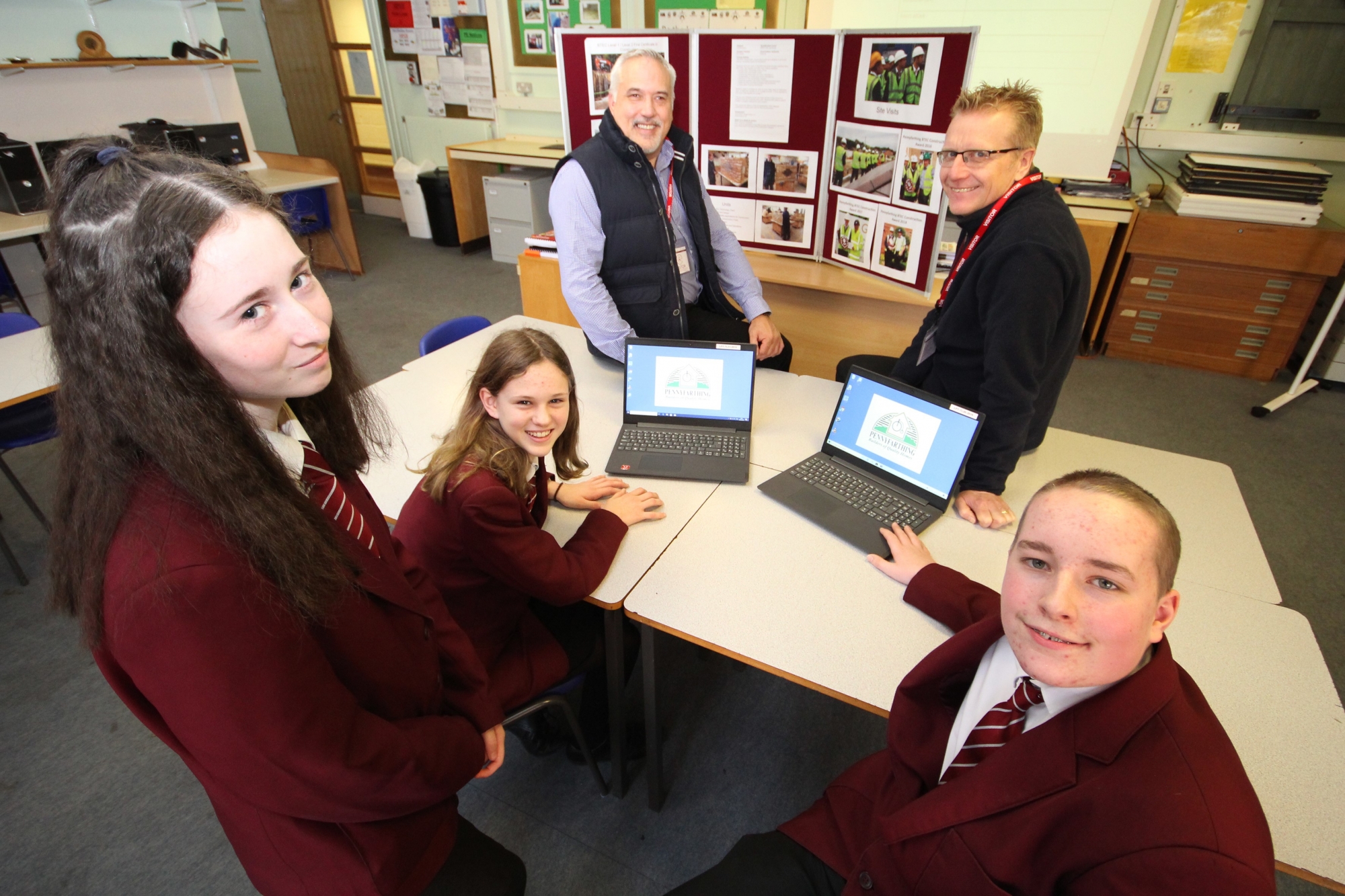 Headteacher, Nigel Pressnell, said: "We are very grateful for the tremendous work the PSA is doing on our behalf and for companies like Pennyfarthing Homes supporting them. Investing in IT resources will make such a positive contribution to our students' education."