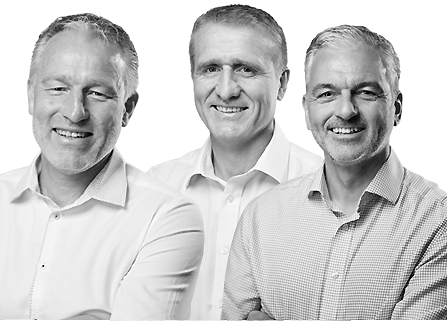 21 Sep

It's not all building sites and hard hats! Here are 5 reasons why jobs in construction might not be what you'd expect.
The construction industry is all building sites and hard hats, right? Wrong! Work in the world of construction careers and you could end up designing wind farms out at sea, or masterminding ground-breaking engineering projects. Here are five eye-opening facts about working in the fast-paced world of construction and engineering…
1: You don't have be a builder
That's right – it's not only builders, architects and engineers who are needed in the construction and engineering industry! They also need people with lots of different skills, such as electricians to wire up buildings, writers to craft dazzling proposals, and designers to sketch plans. Then there are the civil engineers, site managers, planners, project managers and safety and health advisors who make people stay safe and keep the environment protected.
2: You'll travel
Countries all over the world employ UK construction companies to build and engineer projects – because we're known to be so good at it…
3: You'll see the impact
The sheer scale of some of the big projects that construction companies work on means they will impact millions of people – so if you're involved you'll be able to see the results of your work with your own eyes, for years to come! For example, since 2009 the engineering firm Crossrail has been busy building a new high-frequency train line to connect London with the counties to the west (Berkshire and Buckinghamshire) and the east (Essex). When this massive project is finished it will impact thousands of people's journeys into and out of the capital every day.
4: You'll tackle climate change
Passionate about the environment? Wind farms, water treatment plants and solar stations are all designed and built by people working in engineering and construction. So whether it's working on a construction site as a civil engineer, or processing important documents back at the construction office – you'll be making a difference.
5: You'll get people talking
The Shard, the Gherkin, the Olympic Stadium… Just imagine being part of a team that made those buildings like these possible! Working in construction means designing, engineering and building amazing structures that get everyone talking. Just imagine being able to say: "What do you think of the new block of apartments in Sway? I built that…"