01 Jun

Jubilee Celebrations at Pennyfarthing Homes Head Office
All staff of Pennyfarthing Homes were invited for a get-together to celebrate the Platinum Jubilee.  
Staff were treated to a BBQ cooked by members of the Senior Management Team. Queen Lizzie posed for pictures with staff members, although the star was Eric – a black Labrador puppy who came along.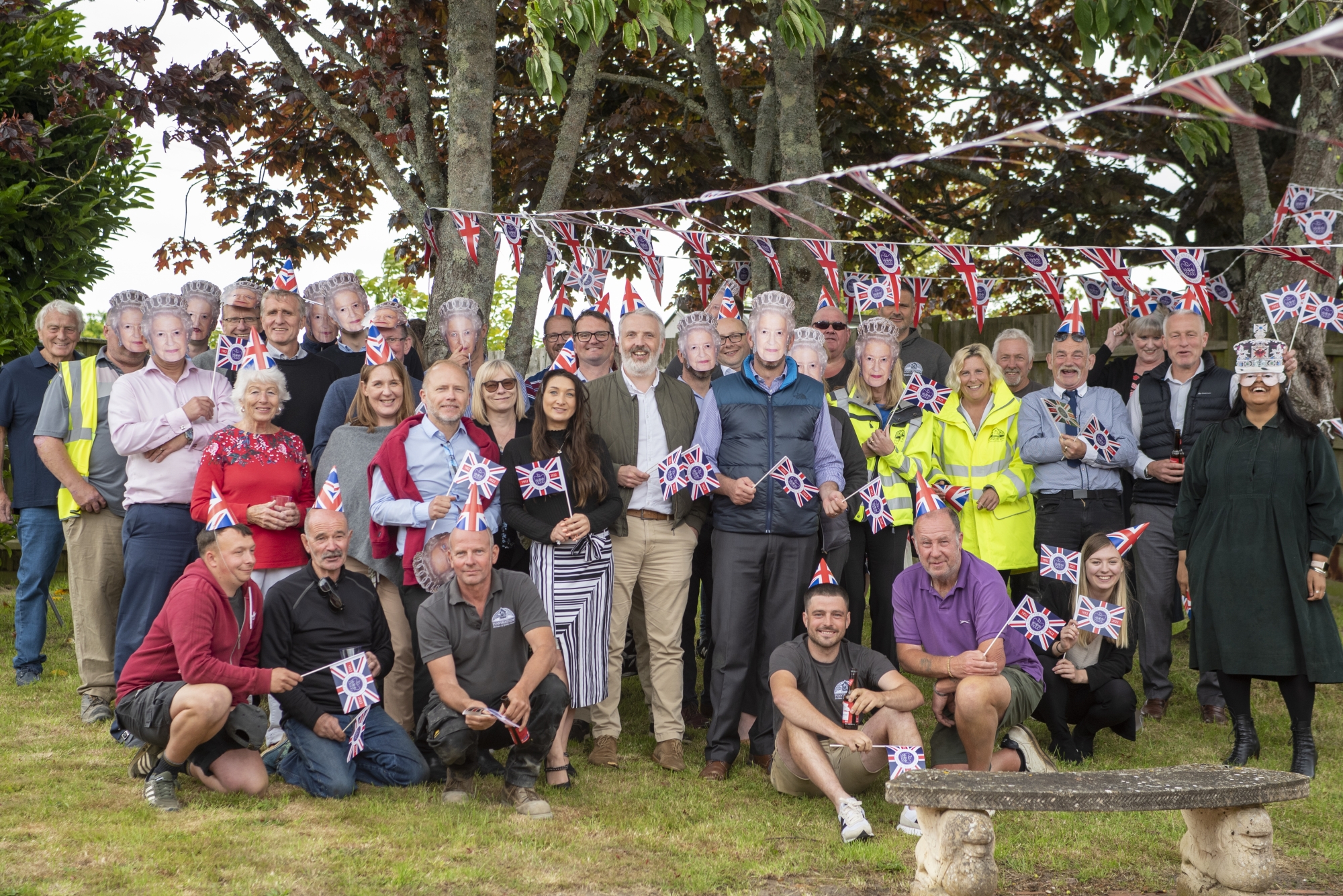 A wonderful time was had by all. Natasha, part of the marketing team said "It was great to mix with other departments, especially the site team and enjoy time in the gardens around our office."
Pennyfarthing Homes would like to wish everyone a happy Jubilee Weekend.