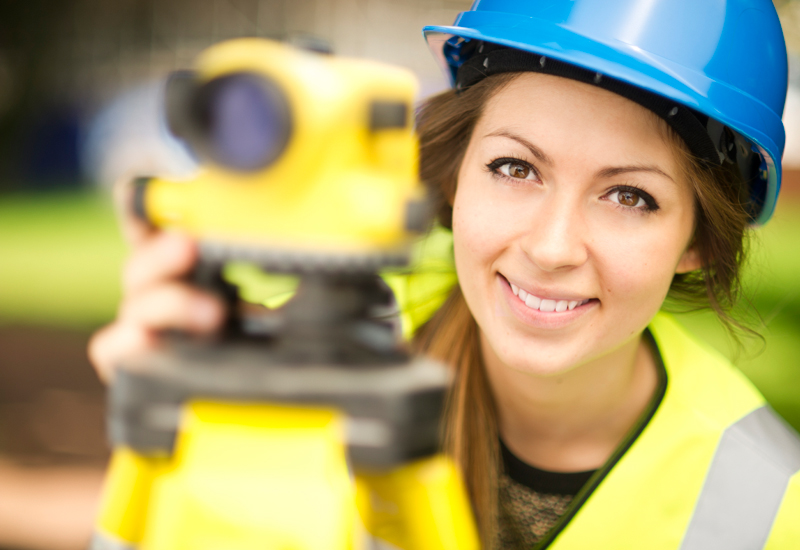 05 Jan

Gender diversity in the construction industry is incredibly low!
Women make up just 11% of the entire workforce, but this figure includes many who work behind a desk, in design, management or administration roles. On building sites themselves, it is estimated that 99% of workers are men. The UK has the lowest proportion of female engineers in Europe and only 14% of entrants to engineering and technology first degree courses are women.
Holly Porter, who runs a networking group for female construction workers, Chicks With Bricks, explains,
"The industry has been pretty stagnant in terms of ratios of women to men for quite a long time. There are certain areas where things are a lot better, like the design industry. But if you look at manual careers the proportion of women is absolutely minimal."
In Tuttiett's [a builder in London] case, she shocks people all the time.
"People are constantly surprised at my job. It amazes me. We had Margaret Thatcher running our country, yet I tell people I'm a builder and they're gobsmacked."
She adds: "I don't mind it – it's actually quite a nice thing because people are normally happily surprised. And unless people get more exposure to women in the industry things won't change."
For Alethea Watson the key to improving gender diversity in the construction industry is to make it a more appealing career option for youngsters. Watson is a mentor on a scheme called Volunteer It Yourself (VIY), which combines volunteering and DIY by helping young people learn building skills while working on community construction projects. She says she got involved partly to act as a role model for young women wanting to go into the building industry.
"A lot of young people we work with are unsure what to do with their careers and some are in trouble with social issues and things like that. So this project is for them to test the waters, give it a go and see what it's like. For instance, on the first project I did there was a young girl there who we introduced to bricklaying and she realised she really liked it. She was quite a strong character anyway, and I think this gave her some hope about her future. She's now got skills that she's gained that she can put to use in her career."
However, the national picture is still bleak. Indeed, when Conservative minister Nicky Morgan met with the Chicks With Bricks group earlier this year, she admitted,
"We clearly still have a long way to go. Stereotypes still persist. For many, a job in construction too often still conjures up an image of a man in a hi-vis jacket on a building site, wearing his trousers slightly lower than he should.
But despite the low number of females in the construction industry, there is still reason to remain positive: as Porter points out, with every challenge there is an opportunity:
"The fact that there aren't many women in construction differentiates you – you've got an opportunity to be a role model." She adds,
"You don't get anywhere in your job by playing on the fact that you're woman – you have to be good at your job. But you shouldn't be ashamed of being a woman; you should be comfortable being yourself. And it's a great industry to be part of."
One way that Pennyfarthing Homes is trying to tackle this issue is by engaging with male and female students from the local schools and by offering apprenticeships. We are actively promoting the hashtag #notjustforboys which was started by the group National Women in Construction.
If you would like to know more about our apprenticeships please contact sarahmoore@pennyfarthinghomes.co.uk