19 Apr

Pennyfarthing Homes donates to Alderbury and West Grimstead School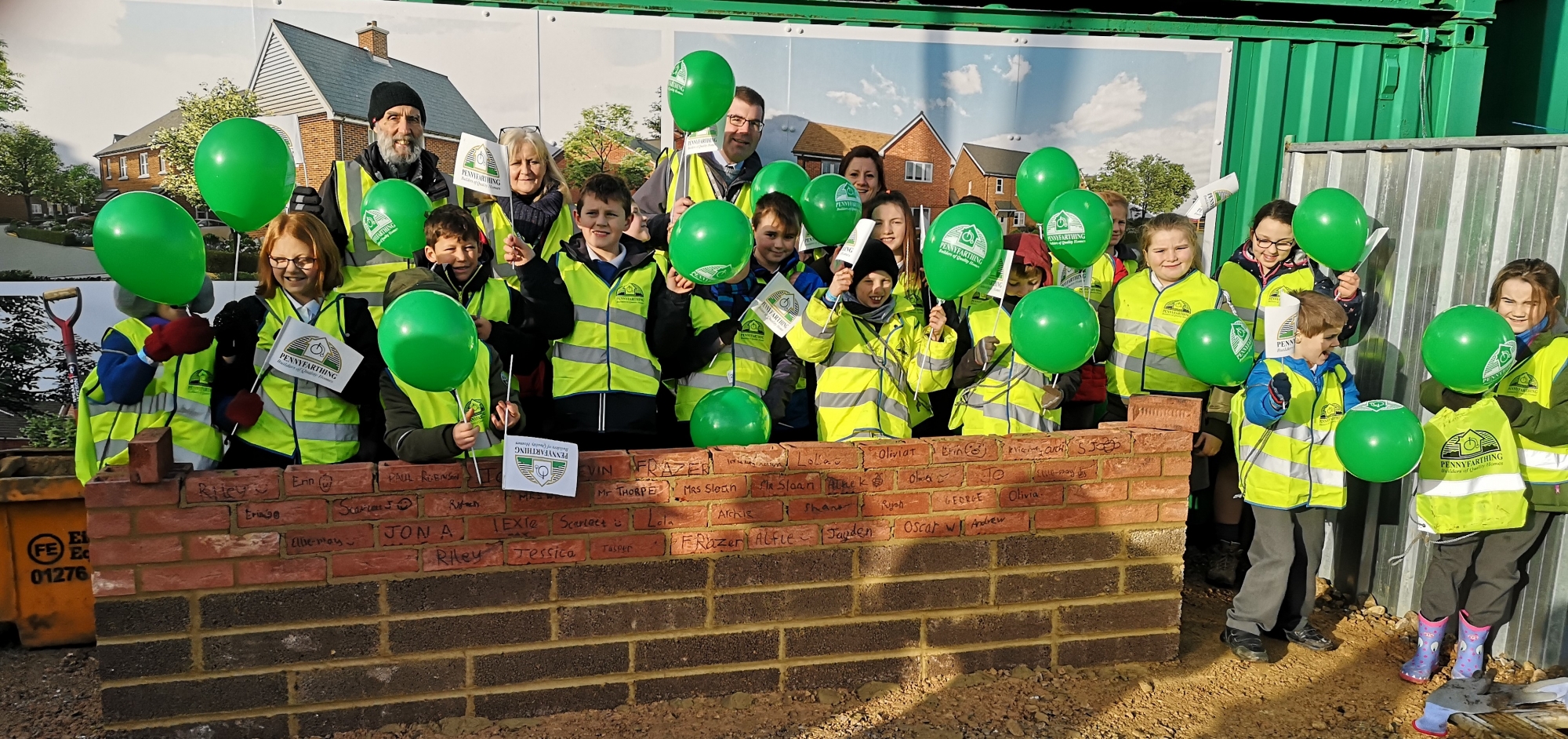 Award winning housebuilder, Pennyfarthing Homes has donated £500 towards the purchase of new IT equipment for the pupils at Alderbury and West Grimstead School.  The primary school, which is close to The Orchards development, were delighted with the generous donation which will further aid the school in supporting the learning of some of their more vulnerable pupils in the current climate.
Alderbury and West Grimstead School has approximately 180 pupils between the ages of four and eleven. The laptops and iPads will provide an essential learning resource for the children as they offer a wealth of educational resources and enable easier access to online learning over the coming weeks.
Pennyfarthing Homes has enjoyed an ongoing involvement with the school, which has included a group of the pupils swapping the classroom for the construction site. The visit to The Orchards took place soon after work started at the now completed Salisbury development which was 'Highly Commended' in the 2019 Premier Excellence Awards.
Mr Wesley Thorpe, Headteacher at Alderbury and West Grimstead school, said: "We are immensely grateful to Pennyfarthing Homes for their generous £500 donation towards funding our important IT provision especially in the current climate with the school closed for normal service. We look forward to letting you know how the funds have helped to improve the education we can offer to our pupils, especially over the next few difficult weeks. Thank you for your support and community involvement since work began at The Orchards".
Executive Chairman of Pennyfarthing Homes, Mark Adams, added "It was our pleasure to make a donation towards the school's IT provision. Children today grow up in an age which is reliant on technology, the construction industry being no exception and so it is vital that they are able to learn and develop the IT skills needed in their future lives from an early age. I hope it will enable the school to continue to advance the educational opportunities of the children and provide some additional support to assist with the current school closures and varying teaching requirements."
Only four new homes remain at the exclusive 'The Orchards' development comprising twenty-eight 3, 4 and 5-bedroom stunning homes nestled in the lovely Wiltshire countryside. The Orchards also benefits from vast green space and all the amenities of the local villages and the City of Salisbury.
For more information on The Orchards please telephone 01722 786786 or email theorchards@pennyfarthinghomes.co.uk. Visit www.pennyfarthinghomes.co.uk to find out about the homes currently being delivered across the south.