21 Oct

Coffee morning is a fund-raising recipe for success
The impressive final figure has now been revealed for how much staff at Pennyfarthing Homes managed to raise for Macmillan Cancer Support by taking part in the World's Biggest Coffee Morning.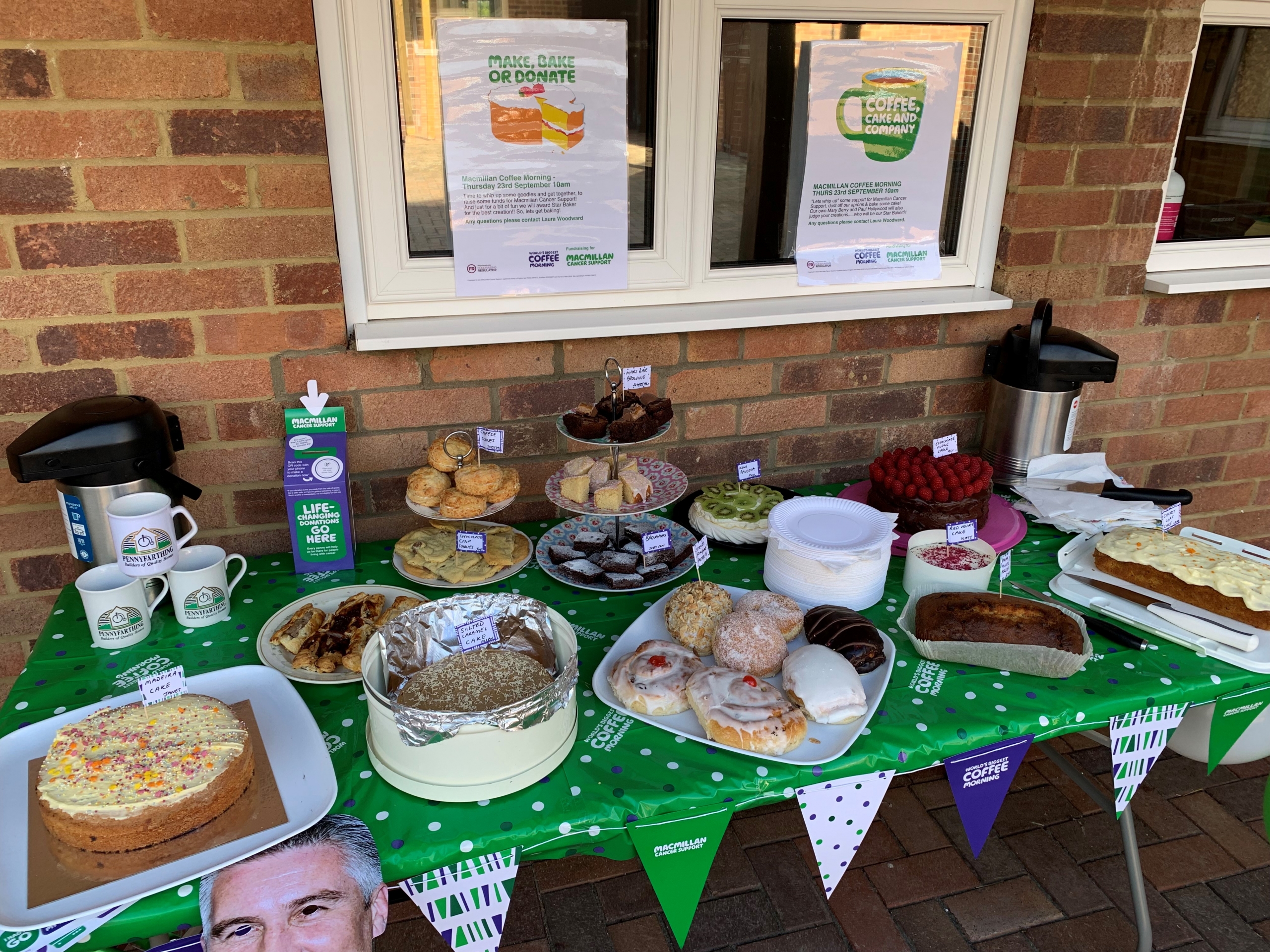 A whopping £1,000 was raised, with donations on the day reaching almost £500, and the firm pledging to match the proceeds, which doubled the final amount.
Staff from across the company took part in the popular event, both at the head office in New Milton, and at its market-leading housing developments currently under construction.
Tea, coffee, and cakes were available at the Augustus Park scheme in Fordingbridge to put a smile on the faces of the on-site engineers and contractors.
It was a similar story at another of Pennyfarthing's high-quality developments, with fund-raising taking place at Potters Wood in Verwood.
Meanwhile, staff were also getting into the spirit at the firm's head office. Employees whipped up some sweet and savoury culinary delights which were sold to raise donations for the charity.
They even held their own bake-off competition Pennyfarthing-style with their very own Paul Hollywood and Mary Berry in cut-out masks making guest appearances as judges to award star baker accolades.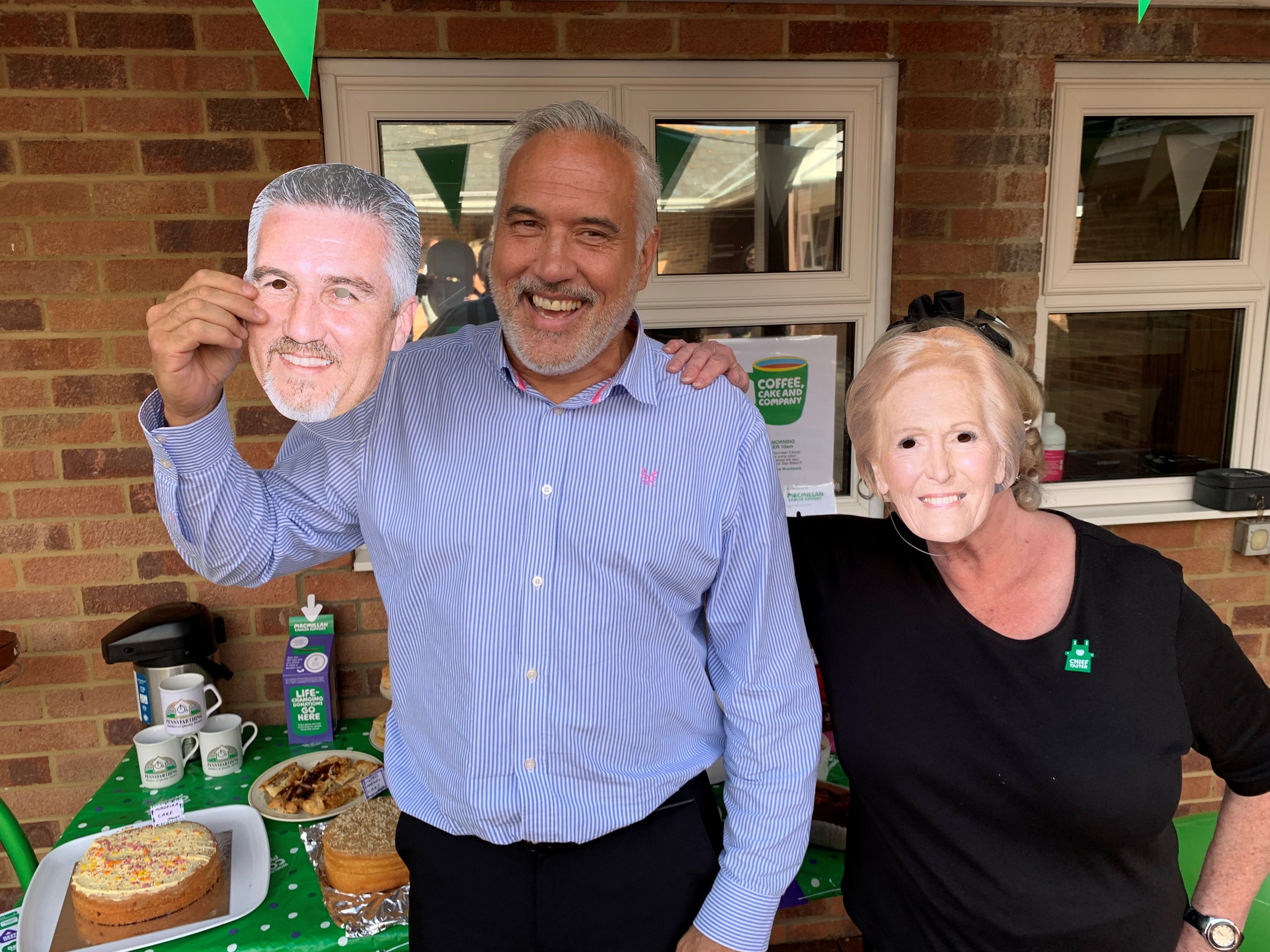 Pennyfarthing Homes' Managing Director, Matt Dukes said: "We were delighted to raise money for Macmillan Cancer Support by taking part in the World's Biggest Coffee Morning.
"Our staff certainly made a real difference and were fully involved, whether it was on-site at our latest developments, or back at our head office. It was great to see everyone taking part and raising money for such a good cause."
He added: "Pennyfarthing Homes regards its corporate social responsibility as a top priority, and we support a number of local and national good causes, such as the New Forest Basics Bank.
"Our participation in the World's Biggest Coffee Morning underlines our commitment to social responsibility, and it was great to see our staff having fun and enjoying the event."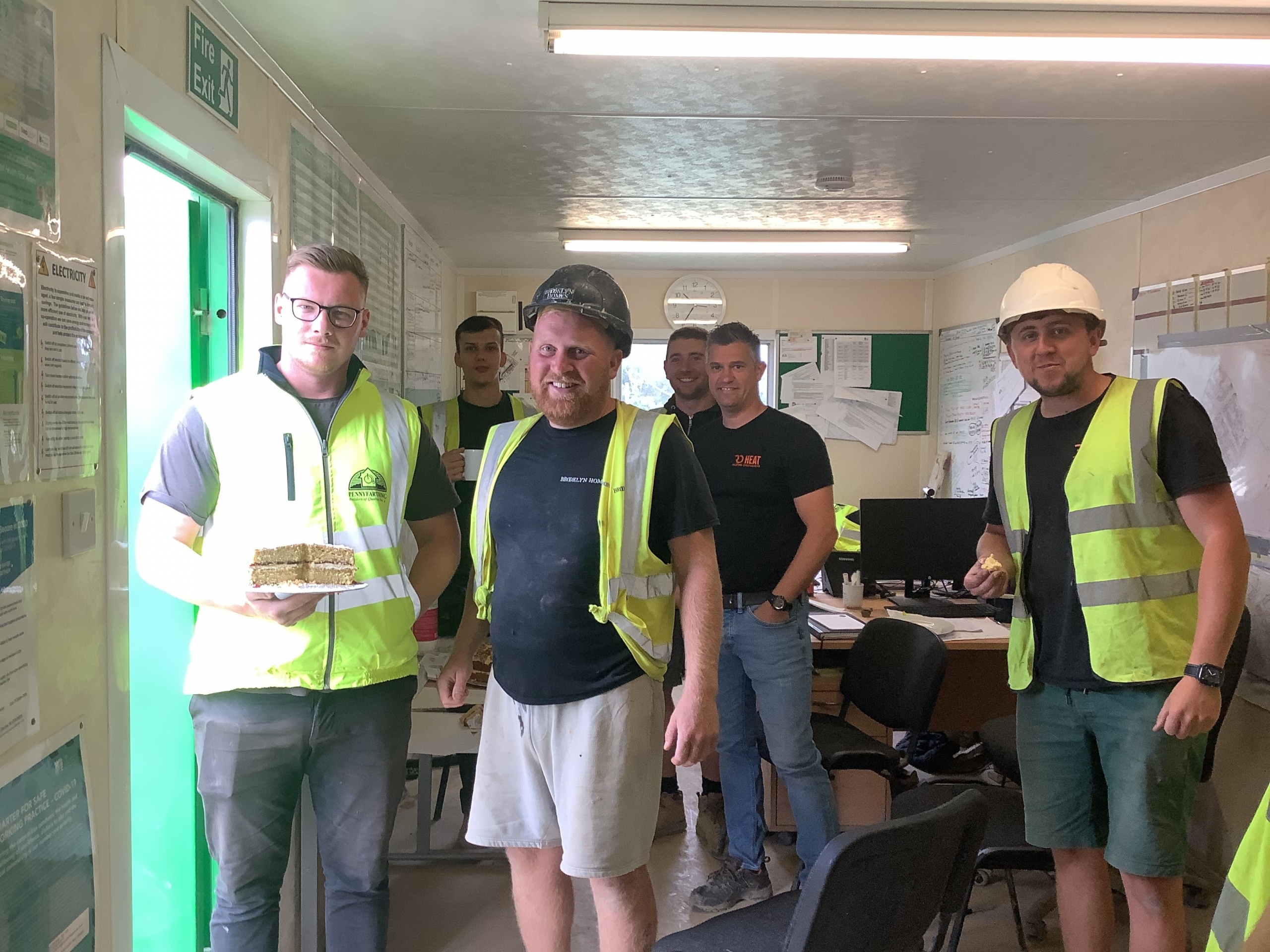 Macmillan Cancer Support has been running its coffee morning event every year since 1990. In that time, it has generated nearly £300m for cancer care, including £10m in 2020. This year's nationwide donations are now being counted.
This year's coffee morning event took place on Friday 24 September, and more details about the charity are available at https://coffee.macmillan.org.uk/.