11 Feb

Cantell School Design & Technology students make site visits to The Swifts in time for National Apprenticeship Week
Award winning local housebuilder, Pennyfarthing Homes' school engagement activities and ideas are proving a hit with local schools. Following The Swifts inclusion in a successful bio-diversity project with Milford on Sea Primary School, the development in Milford on Sea this month hosted two groups of year ten Design & Technology students from Cantell School in Southampton, on 3rd February and 10th February, in time for National Apprenticeship Week celebrations.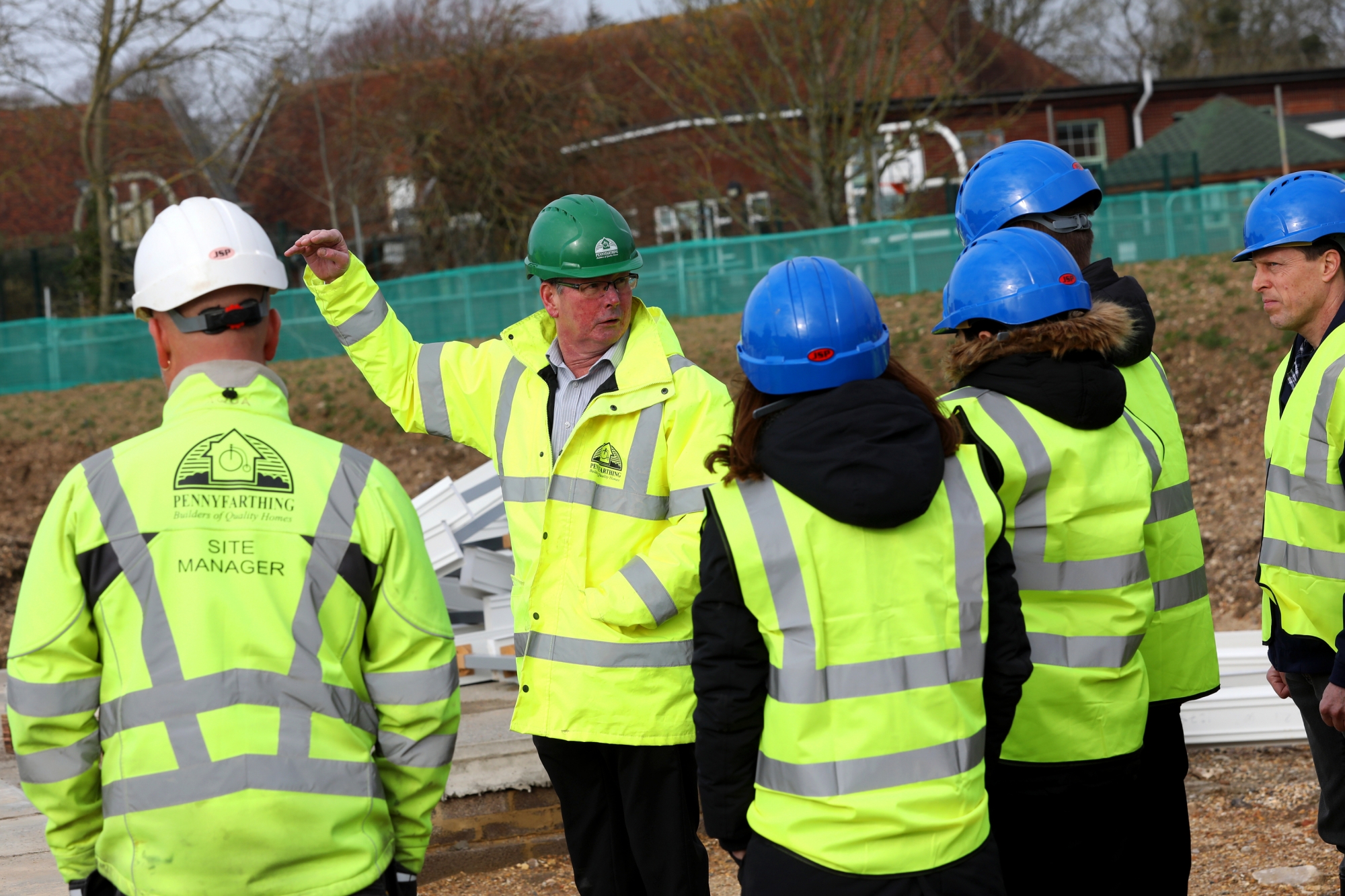 Each group of ten students, who are studying a level 2 Engineering Manufacture course, gained a valuable insight into the complexity of construction and a more practical understanding of course units like materials and their properties, processes and production and quality control. Site Manager Tim Cummings and Technical and H&S Manager Sean Barry were on hand from Pennyfarthing Homes to give them an idea of how many different components go in to constructing a house.
Sarah Crawford, Head of Design and Technology at Cantell School said: "My year 10's loved getting out of the classroom and seeing first-hand construction in action. Sean and Tim went to so much trouble to tell them about project planning, organising delivery of materials and supplies to the site, materials used and why, quality control systems and health and safety. They are just starting their first assignment which covers putting a production plan together, so the visit came at the perfect time. It really motivated them. Our first visit was on the first day of National Apprenticeship Week so hearing about the various career paths to the industry was a massive benefit to them too. Thank you, Pennyfarthing Homes and The Swifts team, for such a fantastic and informative opportunity."
To help them with their first assignment the students heard about how to programme a site to determine stages like build and plot sequence, which materials are required, when and for each plot. The site team explained tracking and controlling the delivery of materials to ensure "just in time" deliveries and why certain materials are used and how much is pre-fabricated off-site, before taking the students on a site tour to some plots to see the materials being installed.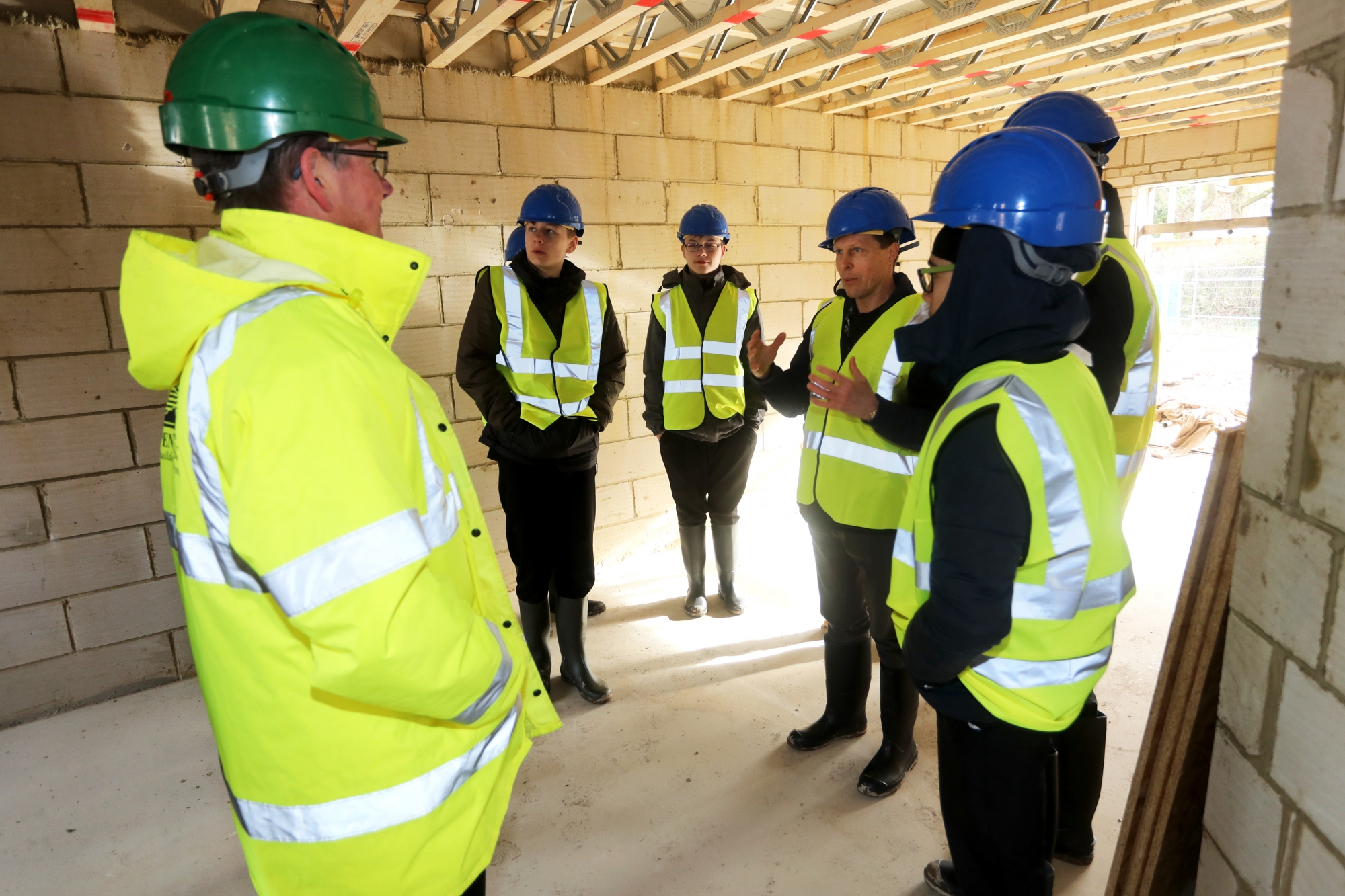 Pennyfarthing Homes' Construction Director, Steve Tyrell, added: "Pennyfarthing Homes were delighted to welcome the visit by year 10 Cantell School students to The Swifts development. It was great to meet and talk to some of them about the industry.
"Classroom learning is vital to get them started on what could become a career path into construction, but there's only so much they can experience there. I hope the site visit provided the opportunity to see some of the knowledge they will have absorbed on their course applied in practice on a live construction site and gain a greater understanding of the opportunities open to them. If it inspired some of them to want to pursue a career in construction, it will have been very worthwhile."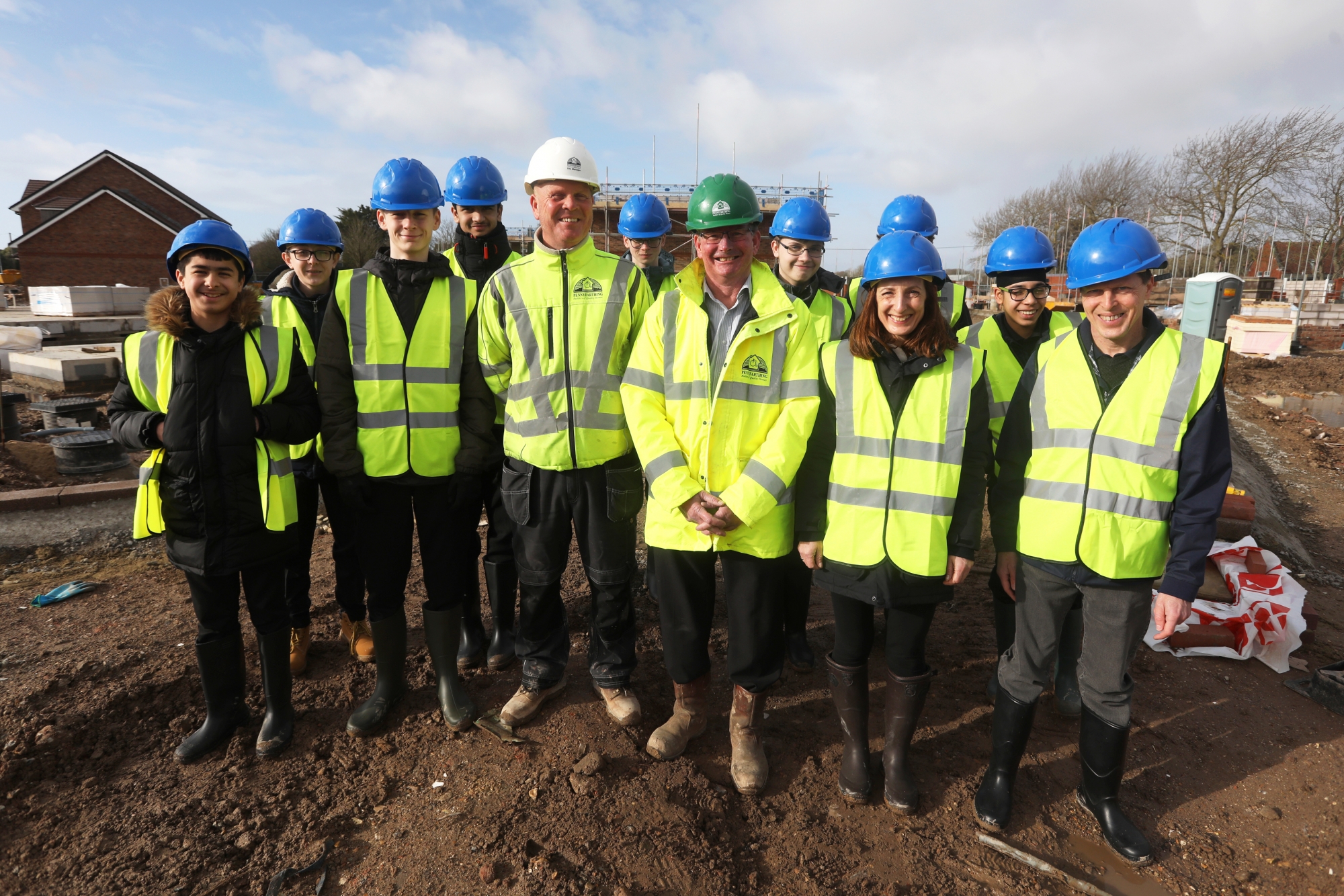 The Swifts is a bespoke development of 42 new homes in a much sought-after area just a 20-minute walk to the stunning beaches. The development includes three and four bedroom semi-detached and detached new homes plus two-bedroom Starter Homes, exclusively available to first time buyers living in the New Forest. Register your interest early for The Swifts by email: theswifts@pennyfarthinghomes.co.uk or call 01590 615411.