08 Feb

And then there was one….
Those looking to purchase a new house at The Swifts in Milford-on-Sea by award winning developer Pennyfarthing Homes should hurry, as only one remains. Following a successful launch in May 2020, despite the challenging market conditions created by the pandemic, the development has been extremely popular with 29 of the 30 homes available for purchase now sold, and the 12 affordable homes occupied.
The remaining home is The Castlebury, a stunning four-bedroom detached family home which boasts a dual aspect living room and a spacious kitchen, dining and family room and two of the four bedrooms benefit from their own en suite bathrooms. The home also features a ground floor home office perfect for working and learning from home which could also double up as a guest bedroom when family can visit again. What's more, the plot boasts sea views across to the Isle of Wight.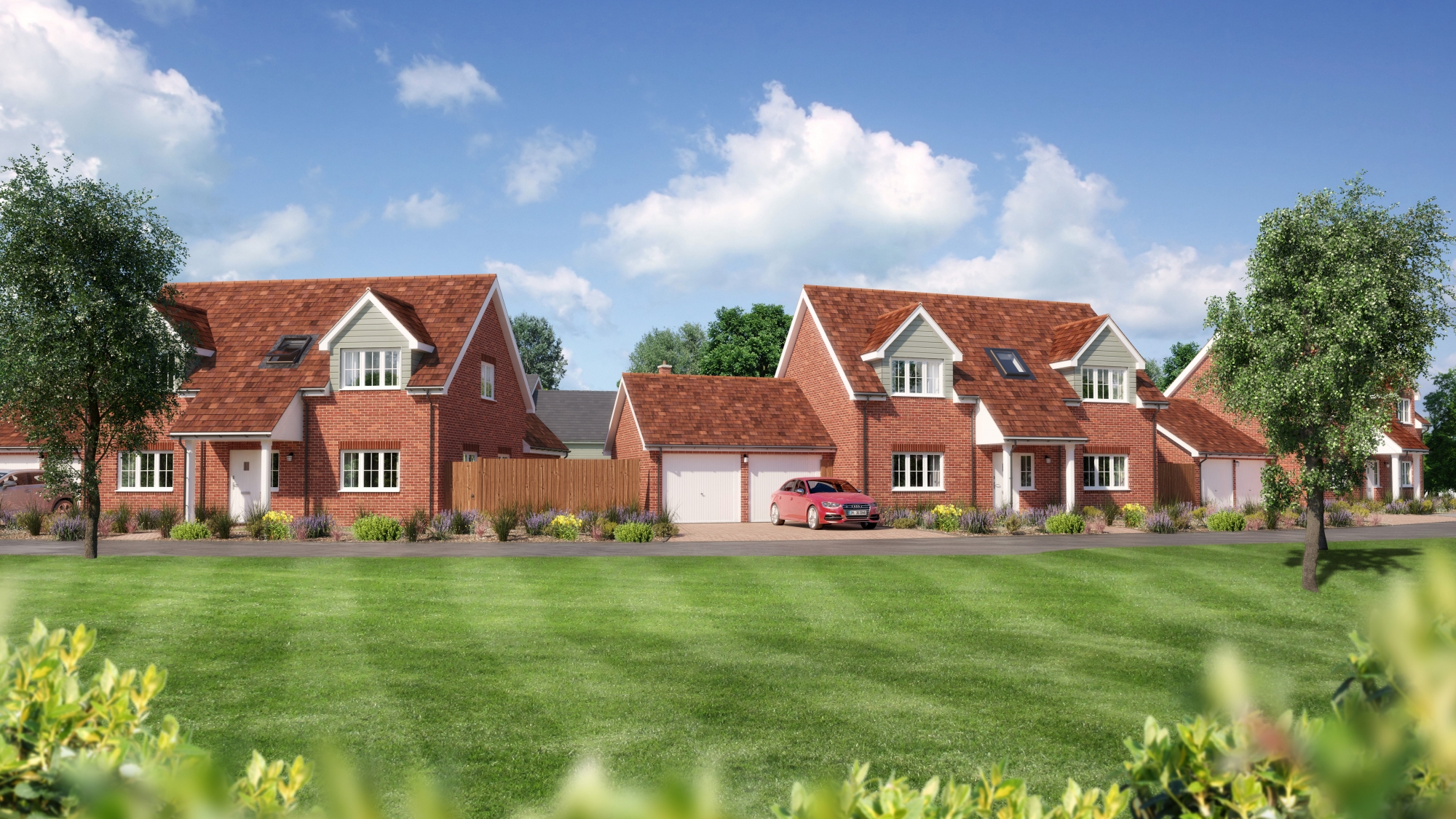 Sheetal Smith, Sales and Marketing Director for Pennyfarthing Homes said: "The Swifts has proven extremely popular with buyers looking for a spacious new home in this beautiful coastal town. We pride ourselves on creating spacious, stunning new build homes that offer a real point of difference. The remaining homes at The Swifts have integrated appliances and turfed gardens meaning they really are ready to move into for you to put your stamp on.
"What's more, the extra space that's been top of every househunters list over the past year can be found in The Castlebury, with flexible living space for growing families with young or older children to learn from home and parents to work from home whilst still being able to maintain the separation between home and work life."
Andrew Grice, Associate Director at Spencers, the local agent marketing the last remaining home at The Swifts adds: "Spencers is delighted to be involved in the selling of the remaining property at The Swifts. As always, Pennyfarthing has created a charming and organic small development that is not only beautifully built but carefully considered in its integration with both village facilities and the surrounding countryside. The designated open space that forms a distinct part of the new community forms an intrinsic part of the outdoor lifestyle that residents of these fantastic houses can enjoy.
"Following a highly active market in 2020 we have seen buyer engagement with all our properties remain strong into 2021. We are of course taking care with all relevant Covid precautions and in some cases, the national lockdown is causing a few buyers to delay their search until later in the Spring at which point, we expect to see the market return to usual levels. Now is the ideal time to secure a house before buyers from further afield come searching for their new home in this beautiful area."
The Swifts boasts an abundance of outdoor space which following a sustainability project with Milford on Sea Primary School pupils also features bird boxes, dormouse nesting boxes, extensive native planting including a hedgerow and wildflower field margin adjacent to the Public Open Space. The development also features hedgehog highways through the gardens and a swale feature to attract insects and increase feeding opportunities for bats and birds, all creating a thriving home for wildlife.
The Swifts is a bespoke development of 42 new homes in a much sought-after area just a 20-minute walk to the stunning beaches. To find out more information and to arrange an appointment call: 01590 615411 or email theswifts@pennyfarthinghomes.co.uk.